From an environmental viewpoint, an ideal world would be one in which we eliminate all sources of atmospheric pollution while conserving our limited energy resources. That vision belongs not only to the environmentalists but also has become increasing popular with the media, politicians, educators, and the general public.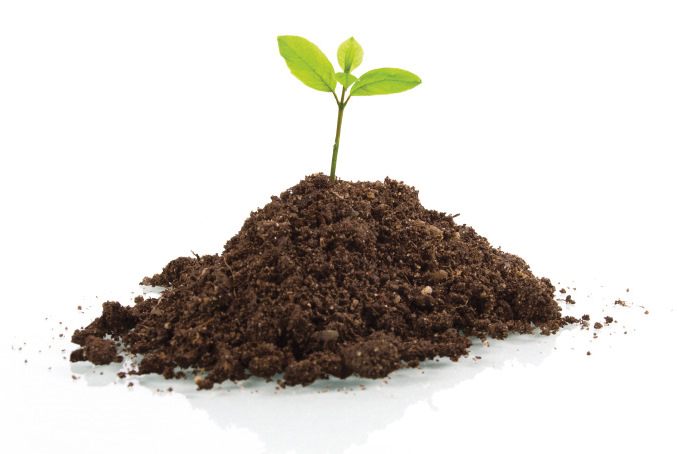 Within that context it becomes possible for proponents of ductless portable fume hoods to demonstrate a positive environmental impact as compared to the alternative use of conventional vented fume hoods. Ductless filtration systems are designed to cleanse and re-circulate the indoor air. Thus eliminating the need for dumping toxic air into the atmosphere along with the associated heated or conditioned air. The benefits are twofold. No pollution is introduced into the atmosphere and energy savings sufficient to generate typical payback periods of less than two years are claimed.
Yet despite these environmental and economic arguments there are limitations to the technology and the possibility of safety consequences resulting from the possible mis-use of ductless fume hoods. There is, therefore, a need for positive assurances that protect against application errors and system design failures as well as guidelines to know where ductless fume hoods and carbon filtration is appropriate.
Ductless vs. Vented (Ducted) Fume Hoods
The lab ventilation issue needs to be reviewed from an overall perspective to achieve the proper balance in terms of protection and costs.
The conventional ducted fume hood is important for handling large quantities or difficult-to-handle chemicals.  These advantages are counter-balanced by the disadvantages of uncontrolled release of toxic vapors to atmosphere, loss of heated or air-conditioned air, continual need for make-up air, difficult and costly installation, and the lack of mobility and flexibility in hood location.
To overcome the above listed disadvantages it becomes necessary to consider the use of ductless or re-circulating fume hoods.  These provide point of use protection at minimal cost without having to release dangerous toxics to atmosphere in an uncontrolled fashion. On the other hand, ductless fume hoods are limited in terms of the chemicals they can handle and in terms of the quantities of those chemicals that they can handle.  The purpose of this application guide is to provide information as to the proper use of the ductless fume hood.
Using the Ductless Fume Hood
The use of activated carbon filters in ductless mode is dependent on the chemicals being used and the quantity of chemical being evaporated into the filter.  Generally speaking, chemicals with a molecular weight over 30 and a boiling point higher than 60°C are candidates for adsorption with carbon filters, but there are exceptions and combinations which need to be evaluated by your supplier. 
Carbon filters have retention capacities which can be pre-determined and you supplier should be able to predict the amount of chemical in grams or ml capable of being retained by the filter prior to any measurable desorption taking place.  This is done by using data from the carbon supplier, testing under dynamic conditions, extrapolation from available data, and engineering judgement.
Carbon Filtration Technology
Air Science® ductless fume cabinets incorporate our exclusive Multiplex™ high performance activated carbon filters, which is the primary filtration component in removing all chemical fumes from within our products before air is recirculated back to the laboratory.
Activated carbon includes a wide range of amorphous carbon-based materials prepared to exhibit a high degree of porosity and an extended interparticulate surface area. These qualities impart activated carbon with excellent adsorbent characteristics that make carbon very useful for a wide variety of processes including filtration, purification, deodorization, decolorization, purification and separation.
The effectiveness of activated carbon as an adsorbent is attributed to its unique properties, including "large surface area, a high degree of surface reactivity, universal adsorption effect, and pore size".
Activated carbon is produced from a wide variety of carbon-rich raw materials, including wood, coal, peat, coconut shells, nut shells, bones and fruit stones. New materials are currently under investigation as sources for activated carbon.
The two primary types of activation are:
Chemical Activation

This technique is generally used for the activation of peat and wood based raw materials.

The raw material is impregnated with a strong dehydrating agent; typically phosphoric acid or zinc chloride mixed into a paste and then heated to temperatures of 500 - 800°C to activate the carbon.

The resultant activated carbon is washed, dried and ground to powder.

Steam Activation

This technique s generally used for the activation of coal and coconut shell raw material which is usually processed in a carbonised form.

Activation is carried out at temperatures of 800 - 1100°C in the presence of steam.
The main principle on which the filtration of gas molecules is based is the concept of adsorption.  Two main processes by which adsorption takes place are physical adsorption and chemisorption.
Physical Adsorption

Physical adsorption is non-specific and adsorption of the gas molecule is by diffusion (Brownian Movement) or adsorption/condensation using Van Der Waals' forces. 

The gas molecules move into an empty area and diffuse into the pore. 

Attracted and captured in the space by the Van Der Waals' force, the molecules penetrate into the pores, impact the walls and are trapped.

The number of pores present in the carbon is vast and therefore the total surface area is extremely large. 

The specific surface is a measure of the surface area per unit of weight, that is m2/g. 

Depending on the carbon is use and the type of filter, aggregate surface area is in the range if 2000m2/g.  This represents a surface area roughly equivalent to about 4 football playing fields.

Chemisorption

The physical process of adsorption is followed by chemical adsorption (chemisorption). 

This is a chemical reaction in which the two substances react together and the resultant chemical is trapped on the filter material. 

The impregnation of filter media can greatly extend the range of gases that can be removed from the air stream.
Adsorption Efficiency
The ability of a filter to function efficiently depends on a number of factors including temperature, humidity, residence time, filter age, evaporation rate and chemical concentration.
Warning. Activated carbon filters are not recommended for use

where very large quantities of contaminates are produced, such as in acid digestions or evaporation of solvents to dryness,

where very highly toxic substances are in use,

or where unknown reactions are carried out.
Filter Monitoring
There are two aspects to filter monitoring:
Checking the airflow to ensure the pre-filter is not clogged with dust

and checking the exhaust air for chemical contaminants to ensure the main filter has not reached the breakthrough point.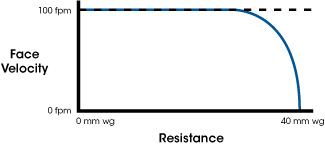 Airflow can be measured with an anemometer. There are a number of anamometer designs available including propeller, hot wire and vane anemometer. In addition, most ductless fume hoods are fitted with a low airflow alarm which indicates a low airflow situation as well as fan failure.
Air Science® uses high-quality centrifugal fans to ensure that airflow is maintained even as the pre-filter airflow resistance increases. Filter monitoring should aim to detect the period of initial breakthrough and in all cases should warn the operator well before the permissible exposure level (PEL) is reached.
Adsorption takes place in a filter bed in what is known as the active filter zone (represented above as dark saturated area). As the filter is used this active zone progressively moves up the filter bed until it approaches the top surface of the filter. At this point there is an initial breakthrough by the contaminant vapor(s), and thereafter the percentage of contaminant gas that escapes filtration increases.
Filter monitoring can be performed with gas detection tubes.  Most of the units have test ports allowing the use of this equipment in a zone immediately above the main filter.  The filter is challenged with a known chemical, and the concentration of this chemical in the exhaust air is measured with a suitable detection tube.  The safety of this process is enhanced by the use of safety back-up filters that prevent any contamination coming from the main filter from being re-circulated into the work area.
Electronic filter saturation alarms which use special gas sensors are also available.  These alarms provides continuous monitoring and remove the need for manual testing. Such sensors are sensitive to a wide range of hydrocarbon contaminants used in the laboratory, with a detection sensitivity of a few parts per million (PPM).